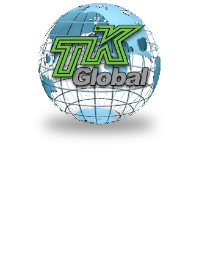 We are proud to have served our community for over 20 years.
We aim to provide superior quality service at affordable costs.

Found in 1993, TK Electric is proud to have served customers in various industries. Utilizing the expertise of our team of highly skilled electricians we aim to provide superior quality service with affordable costs.
Mr. Tae Kyong Kim founded 57 Electric in the early 1990s. After rapidly expanding, due to customer demand, he founded TK Electric three years later. Prior to starting 57 Electric, Mr. Kim worked for large contractors in Korea, Saudi Arabia and Los Angeles. In 2004, Mr. Kim established TK Electric to consolidate his commercial business and join force with Mr. Chen Liang Kuo.
Unlike 57 Electric, with the addition of Mr. Kuo TK Electric has the manpower and technical expertise to serve government projects in addition to bigger businesses. Between Mr. Kim and his partner Mr. Kuo, they have over 40 years of combined practical experience in the electrical fields in addition to earning a globally recognized quality for hard work and excellence.
Both Mr. Kim and Mr. Kuo take pride in their electrical skills and capabilities. They have worked on hundreds of projects ranging from small businesses to multi-million dollar projects. TK Electric boasts a very high customer retention rate due to our unique approach and dedication. From a small company with two employees, TK Electric has grown into a family with over eleven highly skilled electricians. TK Electric has continually worked on projects requiring a high degree of skill and sophistication. We love what we do, we love to work with new client who pose new and unique challenges, and we look forward to working with you.
FOUNDER

Tae Kyong Kim